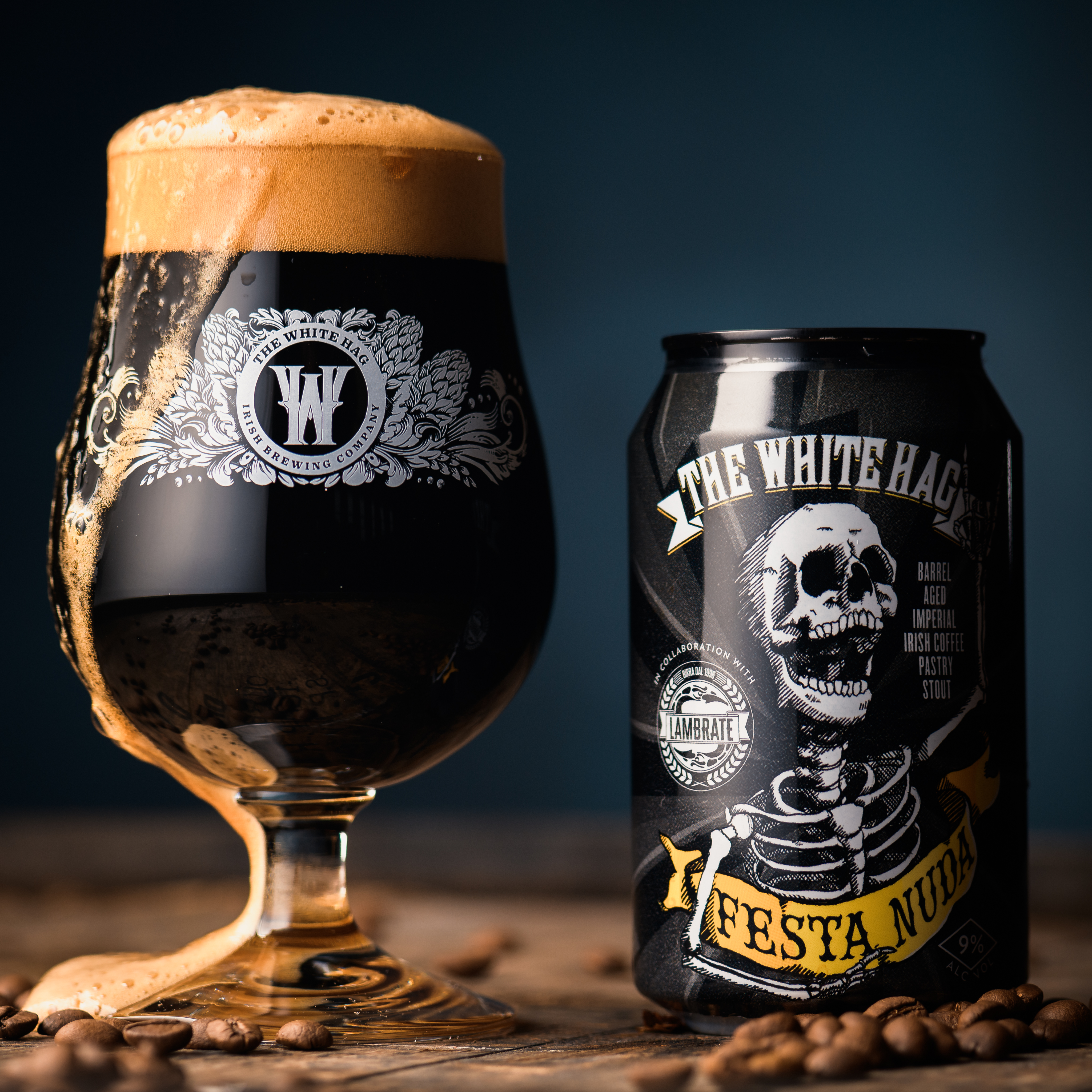 Cari amici un Buon 2020 a tutti!
Come iniziare al meglio se non con una strabiliante collaborazione con
The White Hag Irish Brewing Co.
!!
Vi aspettiamo da domani 8 Gennaio 2020!
Birra disponibile alla spina e in lattina SOLO NEI NOSTRI LOCALI!
Barrel Aged Imperial Pastry Stout
This big Irish Coffee Pastry Stout is a collaboration between Birrificio Lambrate from Milan, Italy and The White Hag from Sligo, Ireland. Weighing in at 9%, this dessert beer was aged in Irish whiskey barrels for 4 months, then transferred onto Peruvian Chingama coffee beans, roasted locally in Co. Sligo by Carrow Coffee.
Expect notes of sweet Irish whiskey, vanilla, caramel, as well as brown sugar and ripe plums from the Chingama coffee.