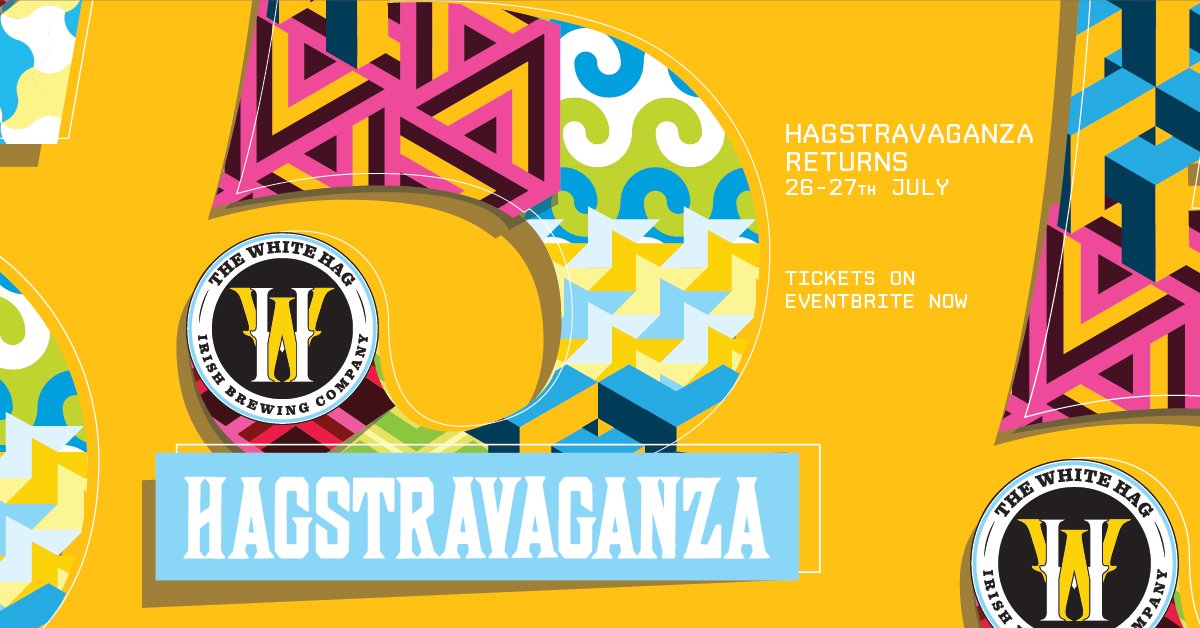 HAGSTRAVAGANZA at The White Hag Brewery 2019!

As ever our ambition for HAGSTRAVAGANZA is to bring a mix of brilliant brewers to Sligo for an International brewery festival. Some are established as global industry leaders, while some are breaking onto the scene. All of them are breweries we admire and we think you'll do the same. We bring the founders, brewers, the people who make the beers here to meet you. And thats why they come, to meet you.
As the festival scene in Ireland grows and evolves, we are striving to set an even higher bar for ourselves and the industry. We'll be implementing a few tricks and tip's we've picked up on our travels to make this the best yet and feel free to let us know if we're missing anything!

When: 26th and 27th July 2019, 2pm – 10pm

Where: The White Hag Brewery, Ballymote, Co Sligo.

Early Bird tickets are on sale until December 24th.