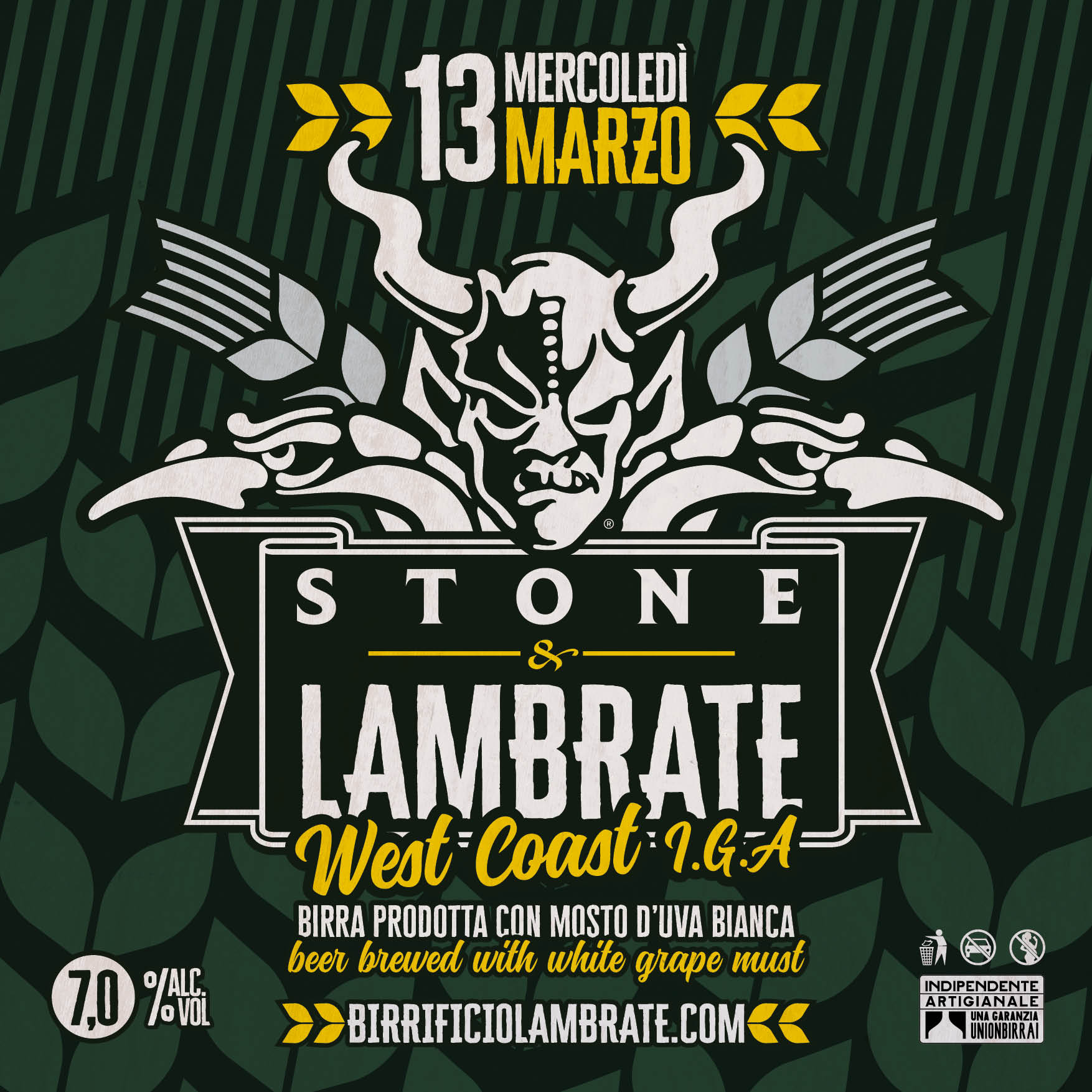 13 Marzo 2019
WEST COAST IGA
Italian Grape Ale 7% alc.vol
Siamo lieti di presentarvi questa nuova birra, prodotta in collaborazione con Stone Brewing Berlin!
Per l'occasione abbiamo creato una Italian Grape Ale con un tocco americano nella massiccia luppolatura in stile West Coast: Citra, Mosaic, Enigma i luppoli scelti per combinare i sentori fruttati e speziati del dry hopping con l'elegante bouquet della Malvasia bianca.
* * *
A beer brewed in collaboration with Stone Brewing Berlin. On this occasion, we have created an Italian Grape Ale with an American touch in its massive hopping in the West Coast style. We selected Citra, Mosaic and Enigma hops to combine the fruity, spicy dry hopping flavours with the elegant bouquet of Malvasia Bianca grapes.
Come sempre onorati e felici di collaborare con voi!
Stone Brewing Stone Brewing Berlin Stone Brewing Italy